Description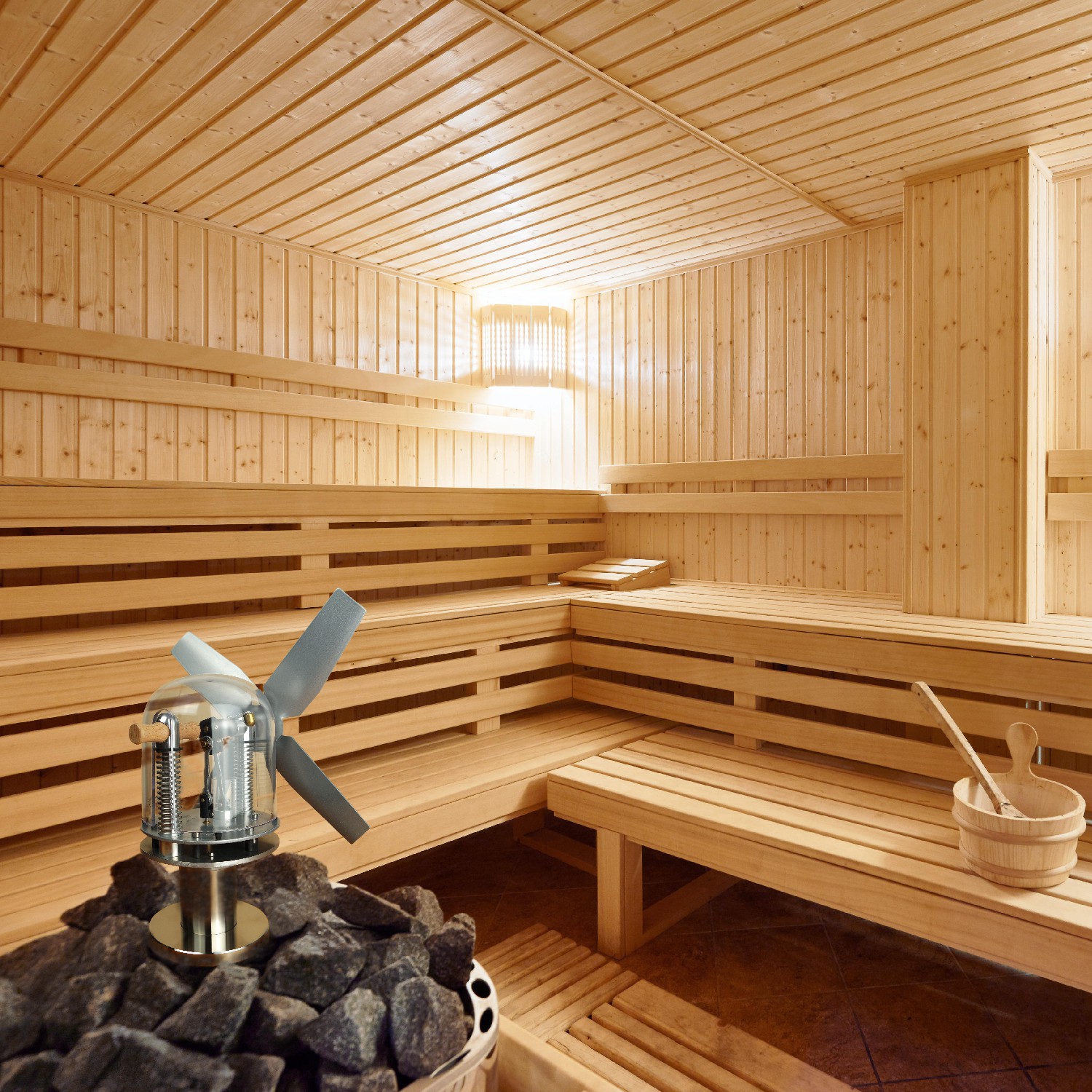 Introducing the Vihtafan Sauna Fan, the first-ever fan designed specifically for use in saunas. Its unique stirling engine design is able to withstand extreme temperatures and moisture levels, ensuring the even distribution of warm air throughout your sauna, resulting in a more efficient and enjoyable experience.
By preventing warm air from collecting in the upper portion of the sauna, the Vihtafan Sauna Fan helps to maintain proper air circulation, promoting relaxation and increasing enjoyment.
Use the Vihtafan by placing it on top of a customised heat exchanger, held in place by sauna rocks.  The fan is powered solely by the heat generated by the rocks, further enhancing the spread of hot and cool air in your sauna.
Named after the traditional sauna whisk, made of birch branches and used as a fan, the Vihtafan is a must-have addition for any sauna enthusiast.
Stirling Engine Sauna Fan
Warpfive sauna fans are small precision engineered Stirling engines, which are 100% mechanical and do not have any electric components which may stop working if overheated. Consequently they are extremely reliable and with care will last a lifetime. Find out more here
Every engine is precision engineered and hand built with durable materials like stainless steel, aluminium, brass and Borosilicate glass.  As a result they operate quietly – typically 28dB.  
Advanced materials and low friction bearings ensure low maintenance, plus heat flow is optimised with a silver thermodynamic heat plate.
Stirling engine sauna fans have a high power output and low start up speed so they move large volumes of warm air. 
Every engine is hand-crafted, assembled and tested in Great Britain.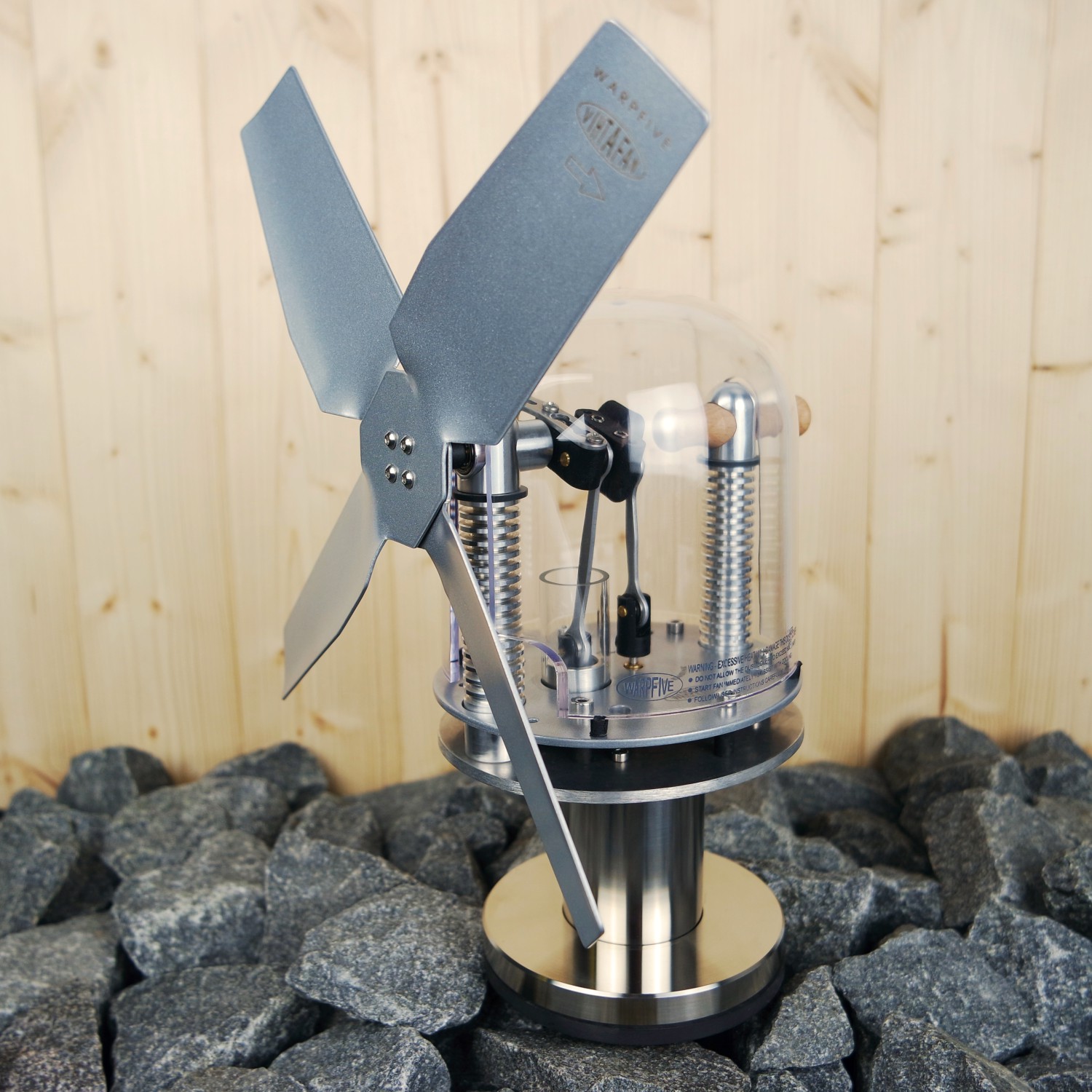 Stirling engine for use on sauna heater
Start-up temperature 110° C (230° F)
Dust Cover, heat exchanger and maintenance kit included
Uses a large 4 blade high aspect ratio profiled fan (285mm, 11.2 inch diameter) to circulate maximum air at low RPM
Light weight composite crank
Operation is quiet – typically 28dB
Stainless steel displacer and regenerator boost performance
1 year manufacturer's warranty
Overall height: 325 mm/12.8 inches
Base dimensions: 110 mm/4.3 inches
Weight: 1.8 kg/3.97 lbs
Fan diameter: 285 mm/11.2 inches
(N.B. Dimensions exclude heat exchanger)