Description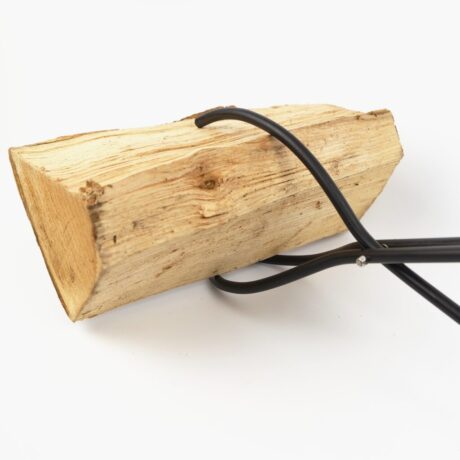 Safely handle small bits of kindling as well as full sized logs with Warpfive Log Tongs. 
A unique double-handed tulip claw provides stability and grip for all log and kindling sizes. 
Use either one or two hands to delicately position kindling, coal or larger logs. Safely handle full sized logs up to 160 mm in diameter when you use two hands.  As a result you are protected from heat and flames. 
This unique item is hand-crafted and assembled in Great Britain.
Constructed from 8mm steel
Finished in high temperature satin black paint
Stainless steel retaining pin
Solid Oak handle protects and insulates your hands from heat
Overall length: 510 mm ( 20 inches)
Weight:  kg / lbs