Description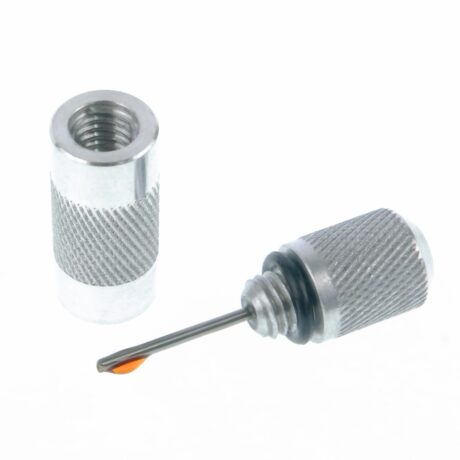 The oil applicator is a knurled  aluminium vial with an accurate applicator needle to transfer lubricant precisely onto your engine's displacer shaft. 
The applicator is filled with high temperature lubricant which is a synthetic substance specifically designed for use on your Stirling engine. 
It is advisable to only use high temperature lubricant on your Stirling engine for optimum performance. 
Cleaning instructions are included.
Knurled aluminium vial with precise applicator needle
Includes synthetic high temperature lubricant with cleaning instructions