Description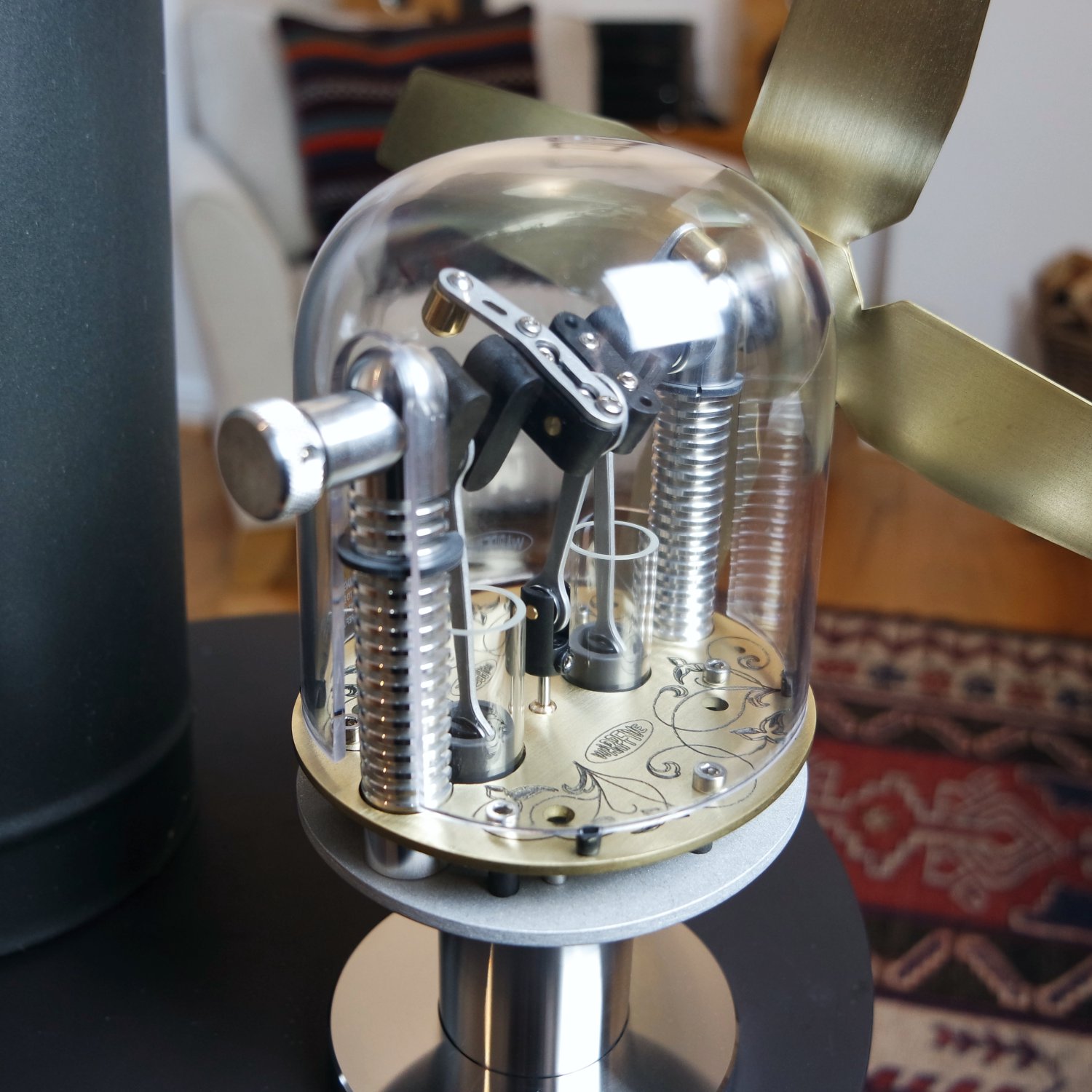 Warpfive is delighted to offer you the opportunity to purchase a Gold Special Edition Stove Fan.  
This is the perfect gift for individuals who are celebrating a special birthday or memorable occasion or for collectors.  
The Special Edition Stove Fan is a Stirling engine which is beautifully handbuilt with carefully selected components.  It comes with a solid brass brush finished top plate and fan blade.  Both the top plate and fan blade are deep engraved with a bespoke pattern, hand-blackened and then polished.
The Special Edition Stove Fan is a powerful twin cylinder Stirling Engine designed for maximum airflow.  It has an exceptionally high air output – in excess of 442 CFM (cubic feet per minute) of air.  
It'll work on any medium to high heat wood stove or multi-fuel stove surface and has a start-up temperature of 120° C (248° F). 
When you use the Special Edition Stove Fan you can reduce your wood usage by up to 22% and heat your room up to 40% faster.
If you are the owner of a diesel stove, please read advice on the FAQs page.
Stirling Engine Design
Warpfive stove fans are small precision engineered Stirling engines, which are 100% mechanical and do not have any electric components which may stop working if overheated. Consequently they are extremely reliable and with care will last a lifetime. Find out more here
Every engine is precision engineered and hand built with durable materials like stainless steel, aluminium, brass and Borosilicate glass.  As a result they operate quietly – typically 12dB.  
Advanced materials (such as graphite) and low friction bearings ensure low maintenance, plus heat flow is optimised with a silver thermodynamic heat plate.
Stirling engine stove fans have a high power output and low start up speed so they move large volumes of warm air. 
Every engine is hand-crafted, assembled and tested in Great Britain.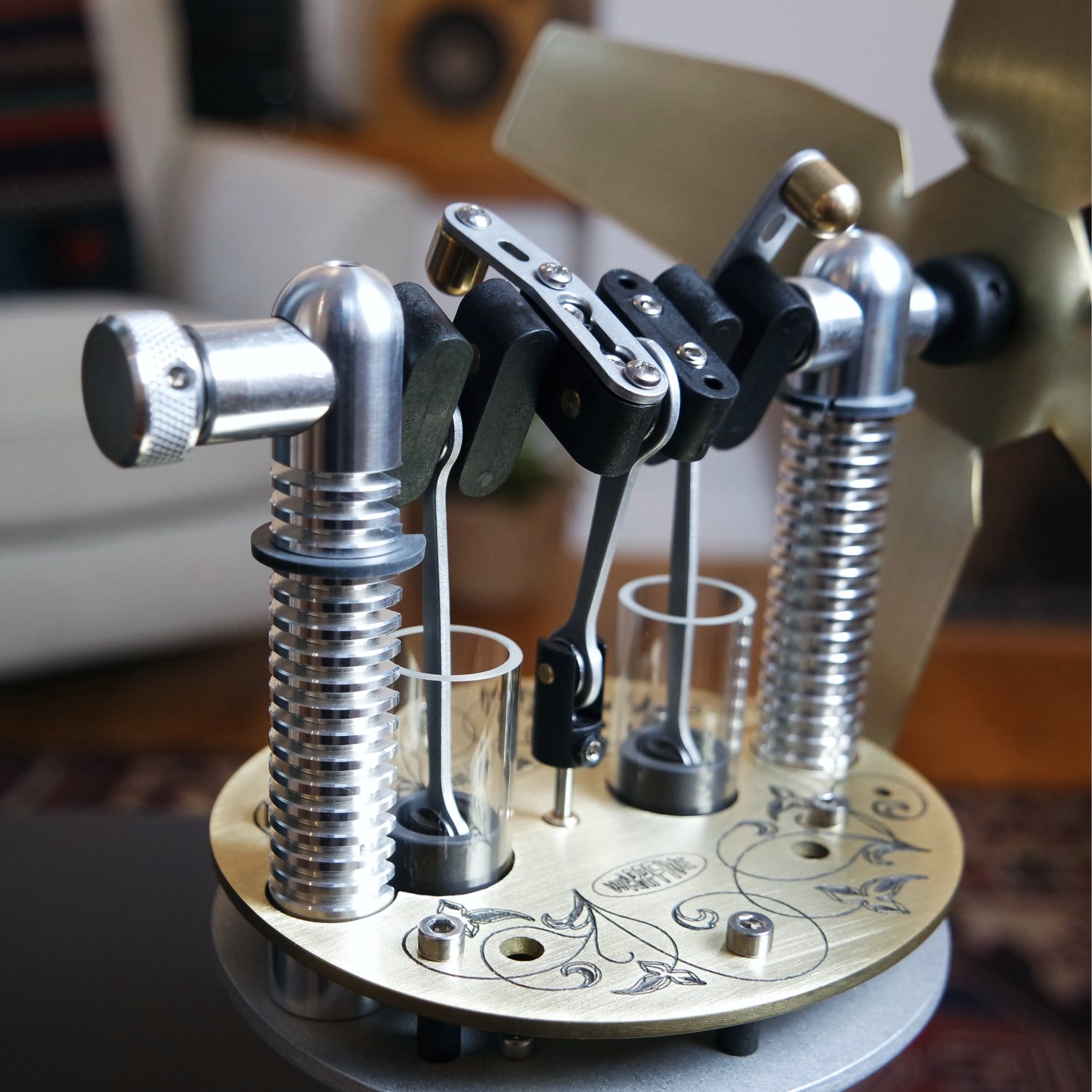 Special Edition Gold Deep Engraving Process
Special Edition Gold Stove Fan
Special Edition Stove Fan with twin cylinder Stirling Engine design
Deep engraved, hand-blackened and finished
High performance Stirling engine with solid stainless steel base 
Start-up temperature 120° C (248° F)
Maximum stove top temperature 450° C (842° F)
Circulates in excess of 442 CFM (cubic feet per minute) of air
Uses a large 4 blade high aspect ratio fan (285mm, 11.2 inch diameter) to circulate maximum air at low RPM
Operation is quiet – typically 12dB
Stainless steel displacer and regenerator boost performance
Dust Cover & maintenance kit included
3-year manufacturer's warranty
Overall height: 325 mm/12.8 inches
Base dimensions: 110 mm/4.3 inches
Weight: 1.8 kg/3.97lbs
Fan diameter: 285 mm/11.2 inches