Description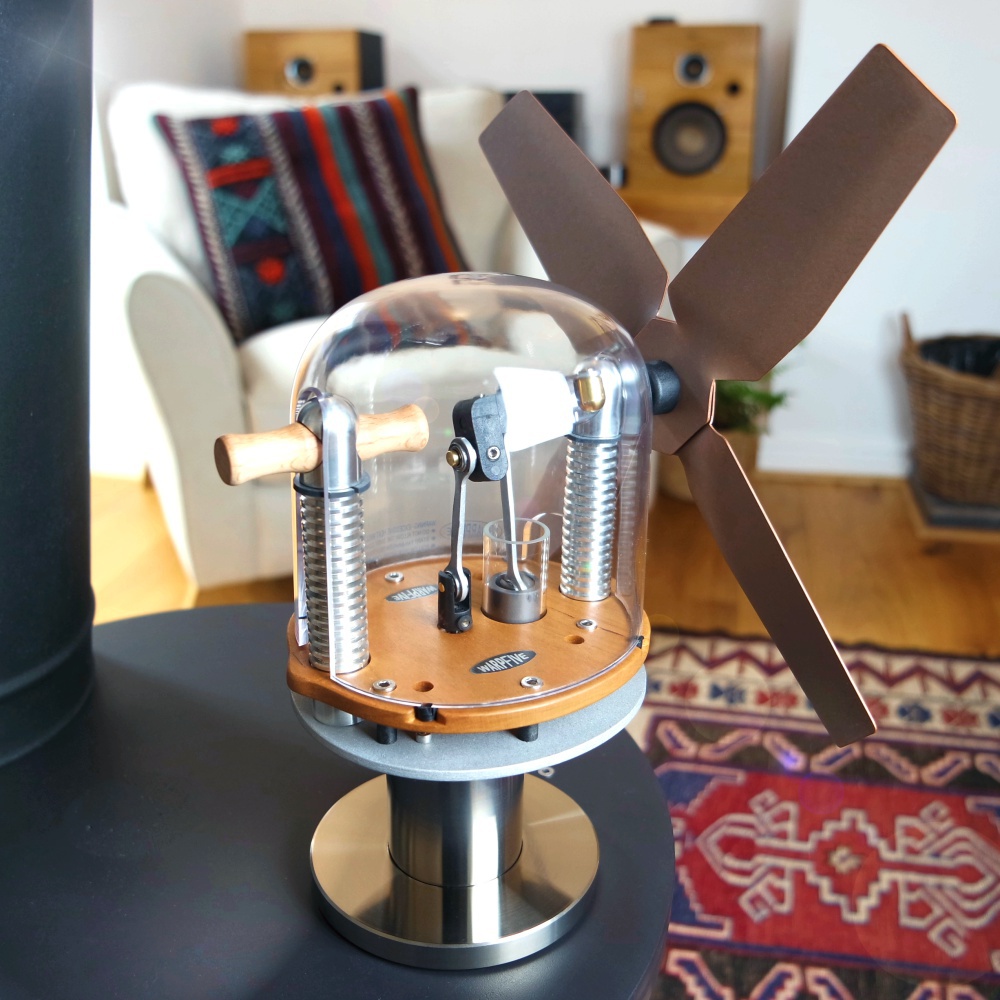 Warpfive is thrilled to launch our latest innovation – the Woodpecker Stove Fan with American Black Cherry top plate and solid copper fan blade. 
This item is hand-built with carefully chosen seasoned Amercian Black Cherry wood.  American Black Cherry is a sought after hardwood which is stable and smooth grained. 
American Black Cherry is highly desirable due to the warm lustrous patina which develops over time.  It starts out a light pink and darkens over time to a rich reddish brown hue.
After CNC machining, the top plate is meticulously sanded by hand and protected with 3 coats of  Danish Oil.  The oil protects and brings out the best features of each individual wooden top plate. Thereafter the top plate is completed with inlaid branding plates giving a unique, quality finish. 
The Woodpecker is accompanied by an antique brushed solid copper fan blade which compliments the reddish brown tone of the wooden top plate. 
The beautiful Woodpecker stove fan offers excellent performance across a broad range of temperatures. It works on any medium to hot stove surface and starts operating at 110° C (230° F). 
When you use a Woodpecker stove fan you can reduce your wood usage by up to 22% and heat your room up to 40% faster.
Stirling Engine Stove Fan
Warpfive stove fans are small precision engineered Stirling engines, which are 100% mechanical and do not have any electric components which may stop working if overheated. Consequently they are extremely reliable and with care will last a lifetime. Find out more here
Every engine is precision engineered and hand built with durable materials like stainless steel, aluminium, brass and Borosilicate glass.  As a result they operate quietly – typically 12dB.  
Advanced materials (such as graphite) and low friction bearings ensure low maintenance, plus heat flow is optimised with a silver thermodynamic heat plate.
Stirling engine stove fans have a high power output and low start up speed so they move large volumes of warm air. 
Every engine is hand-crafted, assembled and tested in Great Britain.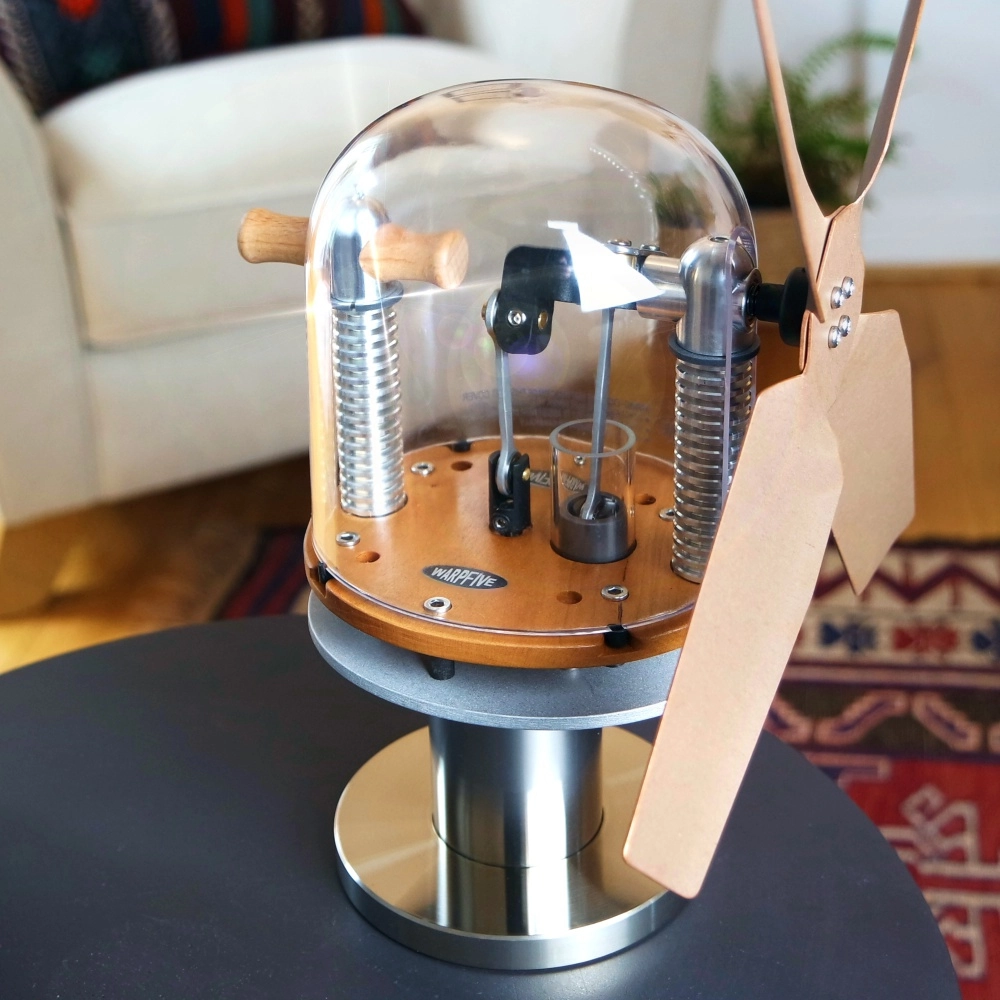 Woodpecker Stirling Engine Stove Fan with wooden top plate
Stirling engine with American Black Cherry top plate
Antique brushed solid copper fan blade
Stainless steel base for improved thermodynamics
Start-up temperature 110° C (230° F)
Maximum stove top temperature 450° C ( 842° F)
Circulates in excess of 322 CFM (cubic feet per minute) of air
Dust Cover and maintenance kit included
Uses a large 4 blade high aspect ratio profiled fan (285mm, 11.2 inch diameter) to circulate maximum air at low RPM
Light weight composite crank
Operation is quiet – typically 12dB
Stainless steel displacer and regenerator boost performance
3 year manufacturer's warranty
Overall height: 325 mm/12.8 inches
Base dimensions: 110 mm/4.3 inches
Weight: 1.8 kg/3.97 lbs
Fan diameter: 285 mm/11.2 inches