Burn Less. Spread Heat. Save Money.
Heat Powered Stove Fan – Stirling Engine Design
Stove Fans
Stirling Engine Design
Table Fans
Stirling Engine Design
Diffuser
Stirling Engine Design
Stove Fan
Thermoelectric Design
Thermometer
Bi-Metallic Design
British Manufacturers
Stove Fan Stirling Engines – Table Fans – Thermometers
Warpfive Fans design and manufacture a range of fascinating, eco-friendly Stirling engines.
Our range includes stove fan Stirling engines and table fan Stirling engines.
Use our Stirling engine stove fans on top of your wood burner, to quietly circulate warm air generated by your wood stove throughout a room. When you use a Stirling engine stove fan you will heat an area up much faster, plus you will reduce your wood usage. Furthermore Stirling engine stove fans have a high power output and low start up speed, so they move large volumes of warm air.  Warpfive produce a range of stove fans designed to be used across a variety of applications.  Click here to discover how you can choose the best stove fan.
As well as stove fans,  we produce collectable Stirling engine table fans.  Namely the vintage style Windjammer and Aura Diffuser.  The Windjammer operates off an alcohol burner and you can use it all year round.  While the Aura Diffuser operates off a single tealight candle and quietly spreads your favourite essential oil fragrance throughout your room.
All of our products are designed and precision engineered in the UK.  Our experience in manufacturing Stirling engine powered fans is unrivaled. Every engine is hand built and precision engineered to combine classic elegance with engineering excellence.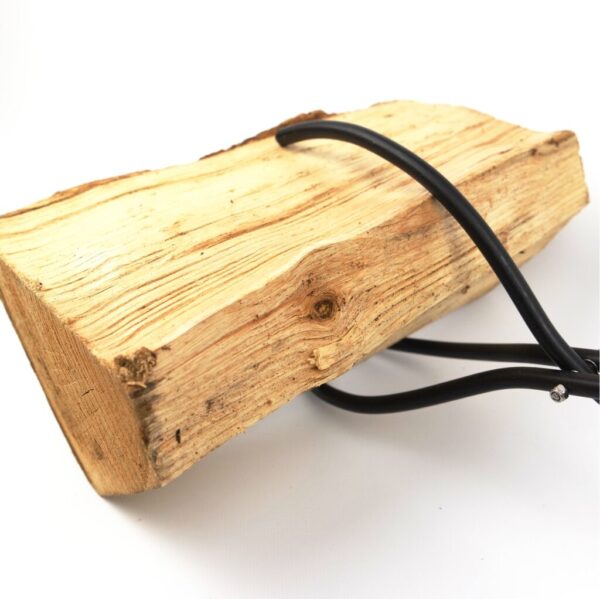 How do Stirling engines work?
Stirling engines use heat to work.  Importantly they do not require any electricity and they do not have any electrical components in their construction. 
When a Stirling engine is placed on or above a heated surface such as a log burner or an alcohol burner or even a tea light candle, it will begin to run. 
It works by moving a sealed volume of air from the hot base to the cool top plate of the engine. The air is rapidly heated and cooled as it moves from the cool top plate to the hot base.  The warm air expands and causes the piston to push up.  While the cool top plate rapidly cools the air and causes it to contract.  This results in a vacuum which pulls the piston down.  The same volume of air is rapidly heated and cooled many times per second, extracting energy for the engine to work. 
Stirling engines are purely mechanical and operate quietly which makes them highly desirable for certain applications.  While they require great precision to build, you will be rewarded with exceptional reliability, power and longevity.
Warpfive Stirling engines are silent miniature engines which use mechanical power to rotate a fan blade. Not only will you will be fascinated by their  distinctive appearance,  you will also enjoy excellent Stirling engine performance.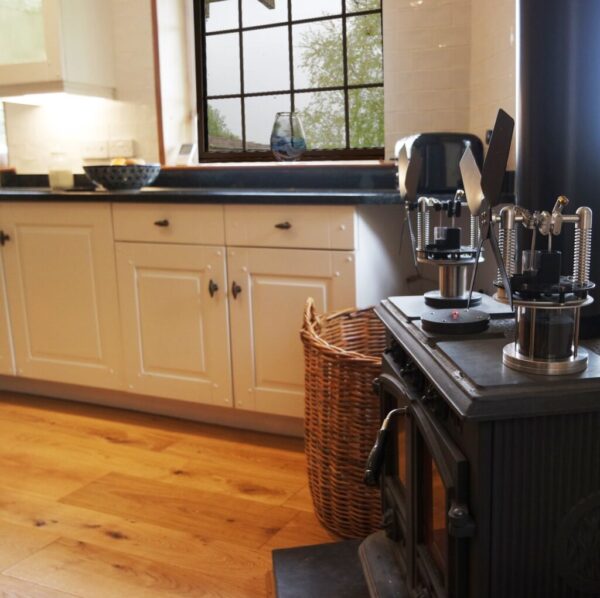 'I absolutely love my fan. Service was and is fantastic ❤❤❤'
'Well Packed, Speedy Delivery & Exactly as described & Beautiful! – Many Thanks'
'Great item – bought for husband's birthday – he was very pleased with the mechanism. No problem with delivery and came well packaged'
Click here to read more comments from our customers